I'm Obsessed With ___.
April 18, 2011
This week's post is dedicated to all the grub I'm going to stuff my face with in North Carolina.
A Smithfield's Barbecue Sandwich
Pulled pork, marinated in vinegar-based barbecue sauce, Eastern North Carolina style.
On a bun.
With coleslaw.
And a massive sweet tea.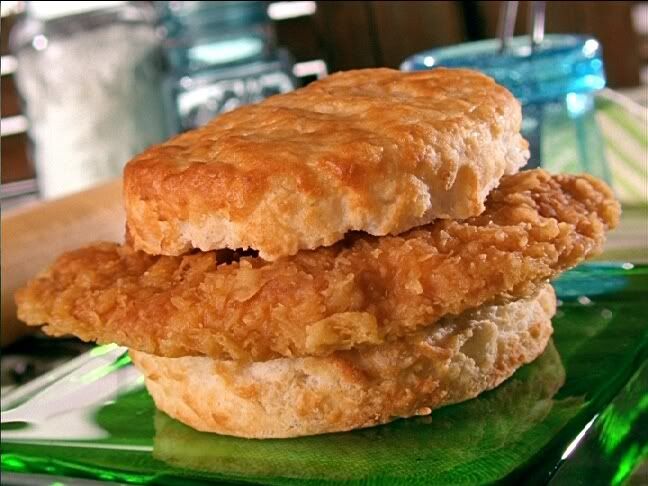 A Bojangles' Cajun Filet Biscuit Combo.
With seasoned fries.
And a massive sweet tea.
A Chick-fil-a Sandwich Combo
With waffle fries.
And, normally, I'd have a diet lemonade.  But rumor has it Chick-fil-a has introduced a banana puddin' milkshake, and y'all know I can't pass that up.
Tamales from El Charro
The best tamales ever from the best little Mexican restaurant ever.
Dear oh dear, I miss Mexican food like whoa.
I could cry.
French Toast at The Golden Griddle in North Myrtle Beach.
Plus sausage.
And scrambled eggs.
And coffee with refills so fast you can't keep track of how much you've had.

…
I feel like this might be a good time to mention that I'm going to start running again when we get back to England.