I'm Obsessed With ___.
April 25, 2011
Have I mentioned I'm flying to North Carolina on Wednesday?  I can't remember.
In honor of my great pilgrimage, today I present to you my tribute to all things Cackalackey.
Krispy Kreme donuts.
Just point me in the direction of the nearest Hot Now sign.
(source)
The Outer Banks.
Have you ever seen anything so beautiful?
(source)
Our besties.
From left to right: Us, Steve and Sarah, Rusty and Emily, Tim and Ashley.
We ALL had babies in 2010.
Fan-freaking-tastic.
Which brings me to…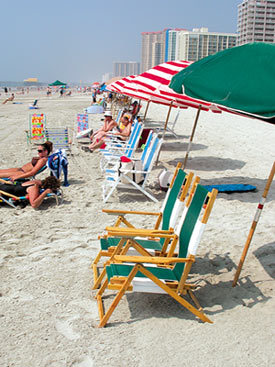 Myrtle Beach!
Technically it's in South Carolina, but Steve's mom has a house there, so we go every Summer.
Except for last year, because I was pregnant and we were in England.
But you have to say it like, with the exclamation point.  You know, the same way you'd say "Spring Break!"
(source)
My Mama and Daddy.
Love.
Cheerwine.
If Dr. Pepper and Cherry Coke had a lovechild, this would beat it up in the playground.
Hills of Snow.
Yes, that is a giant snow cone.  I don't think I need to say anything else about that.
Except this: 99 Flavors
(source)
…
That about sums it up.
Oh North Carolina…
I'll see you in 48 hours.